Brainwave Neuro Performance Center
Enhancing and Restoring Brain Function with MeRT, A highly Customized use of TMS technology
Completely Non-Invasive and Drug-Free
Special Consideration: 20% Off Treatment For Veterans, Military Personnel, Teachers, And First Responders.
What Makes MeRT So Unique?
Magnetic e-Resonance Therapy, or MeRT, is highly tailored to each individual. We begin with sophisticated diagnostics and evaluation, followed by a customized treatment plan based on that analysis. Magnetic waves are then used to gently stimulate targeted areas of the brain to improve connectivity and function. MeRT is:
Completely Non-invasive
Drug-free
Tailored to each individual, and
Uses equipment that is FDA-cleared.
Call for a Free, No-Obligation Consultation from our New Patient Coordinator
Or fill out the form on the Contact Page and we will contact you.
Cognitive Performance
I CAN HONESTLY SAY MY BRAIN IS IN A BETTER PLACE THAN IT WAS BEFORE
"I'm two or three months past my last treatment, and I can honestly say my brain is in a better place than it was before. The emotional highs and lows I was living with have been stabilized. My cognition took off during that period and it hasn't slowed down since." – Nick Hardwick (Retired NFL Center, Chargers)
Conditions We Treat
MeRT has been very successfully used to treat wide range of Neurological Conditions.
We use a non-invasive, no-radiation scan called a qEEG (quantitative EEG or brain scan) which uses delicate sensors to detect your brain wave patterns. With this, we can identify exactly which areas of your brain are inhibited or under-active. Then we treat those exact areas with custom-generated magnetic waves that provide the stimulation your brain needs. We call this Magentic E-Resonance Therapy or MeRT. It's similar to TMS but much more customized to your exact situation. We have seen improvements in a wide range of neurological conditions such as Depression, PTSD, Autism, Traumatic Brain Injuries, and many others.
5
Treatments per week

6
Weeks of Treatment
30 – 45
Minutes for a Session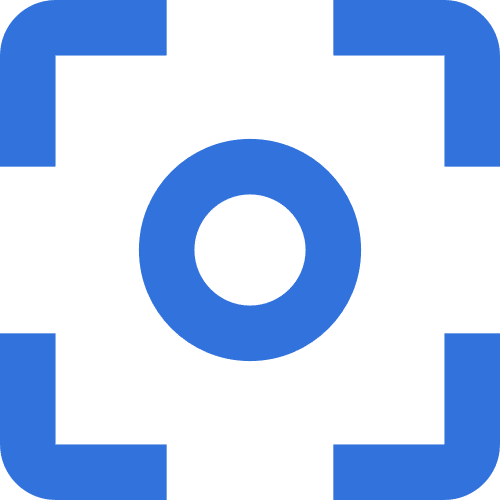 30
Total Sessions
We are Proud Sponsors
We're proud to support the Autism Society of Southern Arizona, Operation Resource Arizona, the National Alliance on Mental Illness or NAMI, and Paths for Heroes.
Our Medical Director
Julie H. Kim, M.D., FACP
Dr. Julie Kim is board-certified in Internal Medicine, with over 25 years of medical experience. She has been serving as Medical Director of Brain Treatment Center since 2013.
Since joining the Brain Treatment Center in 2013, she has pioneered and worked extensively with the treatment of patients with PTSD, TBI, addiction, stroke, autism, and other brain disorders. She co-created the initial safety protocols and physician training programs for the dissemination of MeRT (Magnetic E-Resonance) technology.
First and foremost, Dr. Kim prides herself in delivering compassionate care and advocating passionately for her patients.
Call for a Free, No-Obligation Consultation from our New Patient Coordinator
Or fill out the form on the Contact Page and we will contact you.
MeRT for Autism
"In the third week, something happened. The family was driving around sight-seeing when they realized that they were getting lost in the California desert. Mary and Frank began to argue, and right in the midst of it, the moment they had waited six years for finally came. "I remember he said a seven-word sentence basically to the effect of 'I want you two to stop fighting.' And it shocked me so much that I almost stopped breathing," Frank recounts. "I looked at my wife and said 'Do you realize what just happened? He just said a seven-word sentence.' I had tears in my eyes, and I was happy at the same time. He was so upset that it pushed these words through."
From there, Frankie's progress snowballed. They returned home after only a month, but the difference between the child who arrived in California and the one who left was striking. They had taken a video of Frankie on the plane when they started the journey, "and he's just making baby babble," Frank says. "We have another video of him on the plane coming back. And he looks out the window and says, 'Goodbye California, see you soon.' This was a nonverbal kid, 30 days later. And his feet are flat on the ground."
Doctors said Frankie would continue to improve even without regular MeRTalbeit a bit slower. Today, he is 11 years old, verbal, and attends a public school. He tells Frank stories about times when he wanted to speak but couldn't. "He goes 'You know, I'm so glad we went to the brain treatment because now I can talk,'" says Frank.
Contact our New Patient Coordinator
You may still have a lot of questions about whether MeRT is the right treatment for you. And our New Patient Coordinator is here to help you! She'll take the time to listen, answer questions, explain costs, and put your mind at ease. She can also assist you in getting scheduled should you decide to move forward with treatment.
Think of it this way: Making one free call can be the first step in freeing yourself from the symptoms of your TBI or concussion for good.